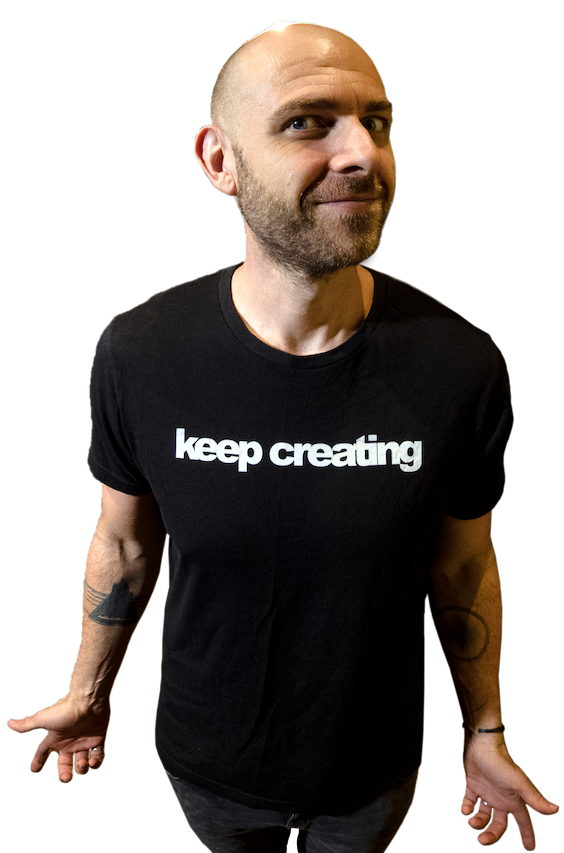 My name's mredrollo. I'm a Sydney based music maker, performer and educator. I've been fortunate enough to teach and perform to thousands of people all around the world.

I often wonder how we are expected to make music in a culture so full of noise. The quick tips, sample packs, tutorials and black Friday deals are all steering us toward rationalisations that feel like progress... right?

Making music isn't easy, but the process is quite simple and with enough hard work you can get pretty damn good at it. This solution is the reason it's a problem in the first place.

Inspiration exists, but it has to find you working.
Pablo Picasso
Recognised

as one of the best.

In 2008 Ableton launched the Certification Program to recognise only the best and most capable trainers specialising in helping the world make music. The program emphasises quality over quantity and only a select group of trainers and institutions receive this certification.

More

than just an online trainer.

Most trainers focus almost all their attention on the details, because anyone can regurgitate the manual and call themselves an expert. I'm not just a trainer, I'm a student of my own method, regularly making and releasing music.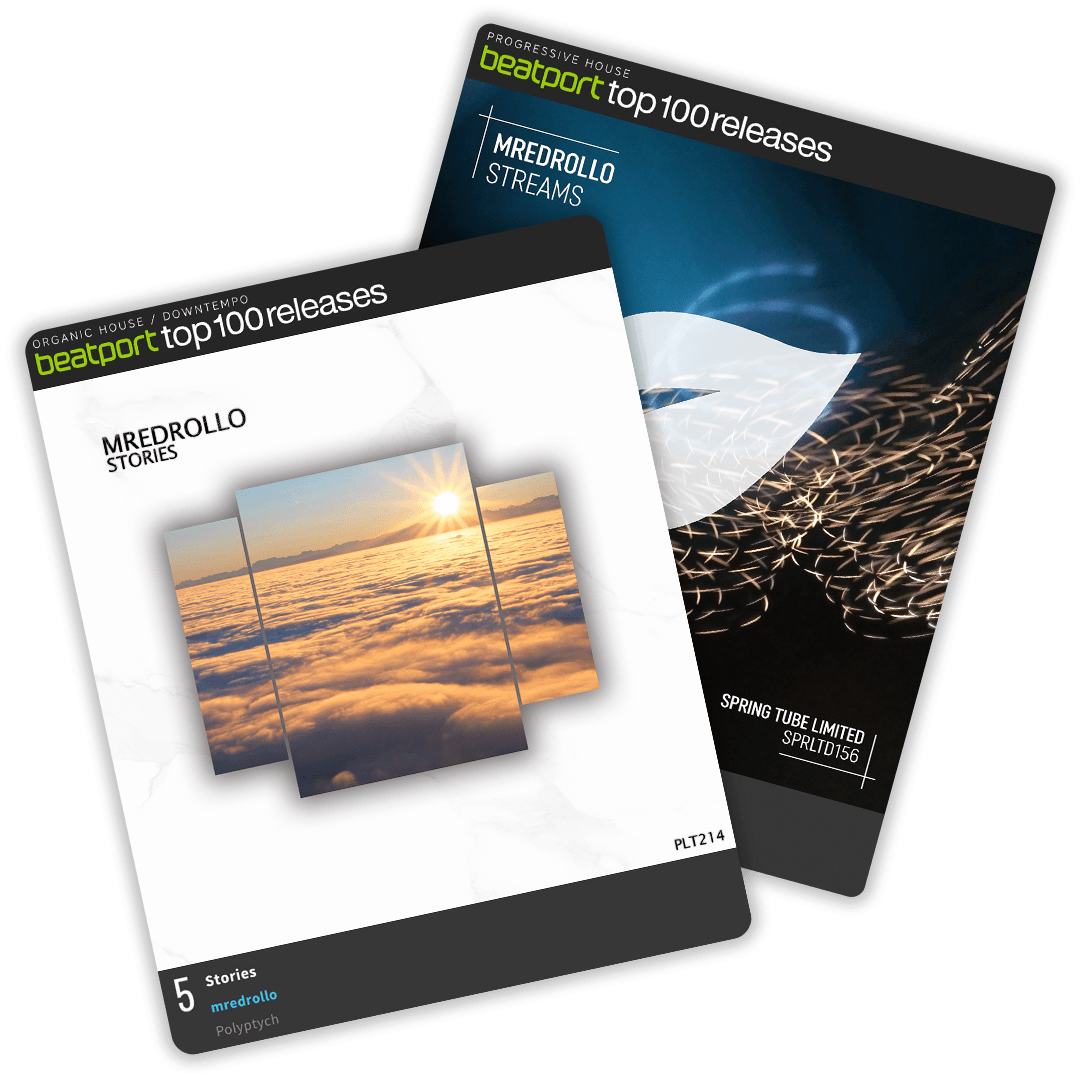 At first I didn't know where to start and I really got lost in all the YouTube producers' tutorials. It was an overdose of information and went wayyy too fast to follow for a beginner. mredrollo's voice is very clear and the way he explains things has helped me understand which makes me want to listen. It's never dull, unclear or too fast. Implementing what I had learned got me to a point where I was able to put a nice simple song together, and I thought WOW!! Now I'm getting somewhere.... after almost 2 years! I now have plenty more fun when I start up my machine and know that I might get somewhere. I have an idea where to start, what to do, and most importantly how to arrange and record it.
Harold
I tried various creators on YouTube for tutorials or inspiration but always got bored either with the techniques, teaching or just the creator themselves. When I first watched a video of mredrollo I instantly connected and wanted to know more. What really sold me was his journey and what he'd been through which was such an inspiration. I really liked his approach, it's kinda like a no BS approach, clear instructions and explanation of the process of making a full song.
Alan D
Since completing Produce with Push 2 with mredrollo I've become much more confident using Ableton Live. I'd always come up with ideas for songs but get frustrated with arranging and move on to the next idea. But following mredrollo through his workflow as he walks you through the process of completing a track from start to finish I was able to put some of those ideas together and finish something… and it feels great.
Adam K
Why
I left

my own DJ School...

In 2013 I co-founded a DJ school, where I taught people how to make and perform music. It was a little passion project that we sunk our entire lives into. Sounds like a dream job right? Well, the thing is, I was extremely unhappy, overweight and constantly stressed, partying every night and doing anything and everything just to pay the bills. Not to mention the fact that I was running away full time from my own artistry, staying constantly busy, but not productive. Everything was the priority, which meant that nothing was.

One day I decided that something needed to change. So, I went to work on the business to figure out a solution. This involved a lot of reading, researching and soul searching. Ultimately I needed to figure out what was most important to me. It came down to 2 things; developing my own artistry and helping others do the same. It was so simple. It would have meant focusing all our energy in a very clear, singular direction. Unfortunately, my business partner and I didn't align on this. So, rather than trying to change the business, I had to change myself.

The exit from my own company was honestly the best thing that's ever happened to me. It freed me up to really improve as an artist and as an educator. I went on to develop many online resources for music makers, collaborate with some of the biggest companies in the game and I continue to make and release music regularly. Most importantly though, it helped me discover more of my identity, the true value I have to offer and how to really impact people's lives.

Frequently Asked Questions
I've taught thousands of people all around the world and this model is the most sustainable for me as an educator and beneficial for you as a member. Chances are the last course you bought you never finished, or you watched it once and that was it. mredrollo+ is an accountability platform to actually build the results you are after. If you don't, then I haven't done my job!
Do I need any previous experience?
No. mredrollo+ is designed to help you from the ground up. Honestly, if this is your first time taking a crack at making music, you are going to love it that much more!
What do I need to get started?
Everything you need to get started making music is outlined in my "Making Music with Ableton Live 11" course. Start your
free trial
and jump straight to the "Physical set up" video. You can also download Ableton Live and trail it for 90 days for free
here
.
Do I need Ableton Push to join?
No. Some of my courses feature Ableton Push 2 as a tool for making music, but any simple MIDI controller / keyboard will be just as beneficial to your learning journey.
Will I learn from mredrollo directly?
Yes! mredrollo+ members get direct access to me via Live Q&A sessions, music feedback sessions and also can DM me through our internal messenger. I'm always in the Facebook group joining in the conversations too.
How do I gain access to the Facebook group?
Members will receive instructions to gain access to the Facebook group via email upon sign-up.
Created with